HTTP Injector (SSH/V2R/DNS)VPN
6.0.0
An Advanced and Feature-Rich VPN app
Anonymity over the internet has become a lot more important to people in this day and age. Anonymity helps with two things primarily for people using the internet. Firstly, using VPNs, they can skirt through government regulations and restrictions that normally don't allow you to access particular websites and internet services. Secondly, users can ensure that there is no tracking of their activities by websites as well as internet providers since the actual IP of the user would be masked by the VPN app. There have been multiple VPN apps that have flooded the market in recent years but there has also been concerns with the apps themselves. Some VPNs require money to provide their services while free VPNs are security risks themselves as they can gather your data with ease and then use it as well. One VPN app that stands out amongst the crowd that keeps your privacy at its highest priority and is also entirely free is HTTP Injector (SSH/V2R/DNS) VPN. The app comes with a lot of tools and features though it comes with a disclaimer that you should know your stuff about networking to really use the tools on display.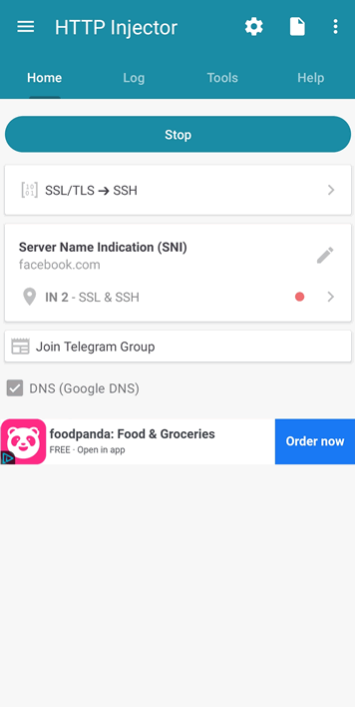 The VPN app has been developed with the focus primarily on providing high quality and useful networking related tools for the users. The app even puts up a disclaimer on its first launch informing users that the app is professional use only and that the features are complex and need clear understanding on networking protocols and concepts. The disclaimer is a good idea since it puts off users who don't really know much about the app but download it for VPN use only. However, it can be debated if the app would be better off in also educating users so that they can use the app's advanced features to good use as well. The app simply doesn't try to explain any of its features and this can be a bit frustrating for users. However, the developers have done a good enough job in at least making the VPN feature pretty accessible and simple so that the casual user can get what they want without needing to dabble any further into the app's features.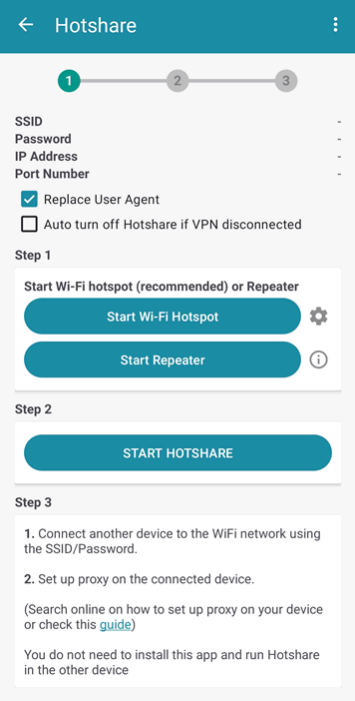 The app's VPN feature is displayed on the homepage and only requires you to press the 'Start' button to start working. You can choose the server location of your preference with multiple free servers available. The app not only tells you about the location but also the traffic currently being seen by a particular server. It is obvious that the servers are highly loaded at all times but if you choose the location wisely, you can still get good speeds. There is also the option of upgrading your subscription which would unlock premium servers that don't see much traffic at all and which would unlock higher browsing speeds for you as well. You can also select 'Tunny type' with SSH, Shadowsocks and V2Ray tunnel type choices available. SSH is the standard tunnel type and you should only change options if you have any idea about the other tunnel types.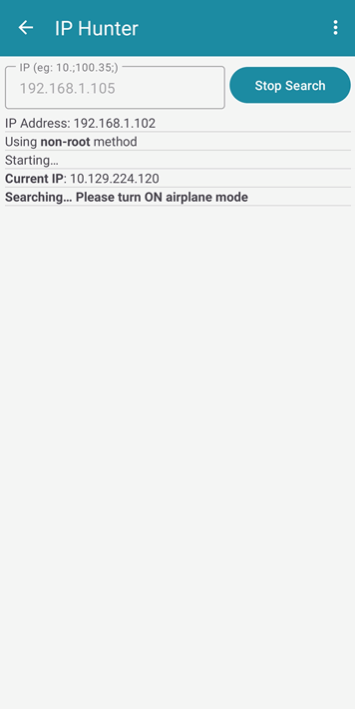 The VPN app's other features are listed in the 'Tools' tab. This tab is particularly for users who have a good idea about networking protocols. The first tool is Response checker which tells you if your given URL is responding with and without proxy. The second tool is DNS changer which enables more privacy features for you and ensures that your connection becomes more secure. The third tool is Tethering and it allows you to do hot sharing by making your own network (particularly useful for gamers). Other tools include IP Hunter and Diagnostic which can help users in better understanding their phone's internet connectivity.
Features:
Straightforward app layout
Excellent VPN tool that is very easy to connect
Fantastic DNS changer tool that makes your internet connection more secure
Cool IP Hunter tool that lets you choose IPs you want to find
Nice Tethering tools that provide great advantage for gamers
Conclusion:
HTTP Injector (SSH/V2R/DNS) VPN is a very well-designed and feature-rich VPN app. Unlike normal VPN apps that only offer VPN services, this app unlocks a wide range of internet connectivity tools that would make your browsing faster and more secure.
RELATED PROGRAMS
Our Recommendations
---
---
---
---